Abandoned Vehicle
Towing Service
Report An Abandoned Vehicle
Do you have an abandoned car on your private property that you would like to have moved? If your answer is yes, then you need to call Freeway Towing and Storage. We provide FREE abandoned vehicle removal services in Phoenix, Scottsdale, Tempe, Mesa, Chandler, Glendale, Goodyear, and Peoria, Arizona.
How to Remove an Abandoned Vehicle
Abandoned Vehicle Information
For additional information regarding abandoned vehicles, you can check out the link below.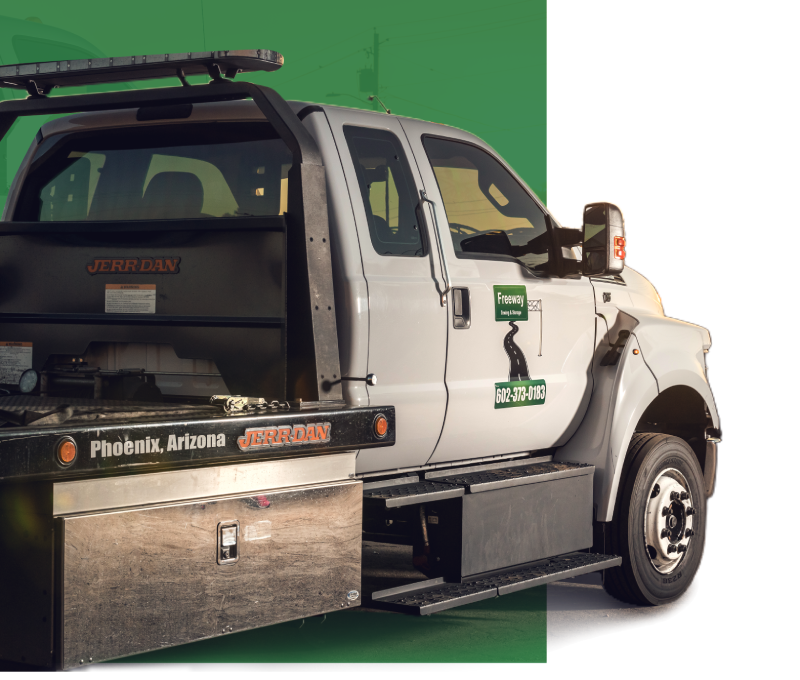 Providing fast and affordable towing service is our number one priority. Utilizing the latest technology in the industry allows us to provide some of the shortest wait times and lowest towing service rates in the State. For a free towing quote please give us a call (602) 377-0036.
You can also reference our towing prices listed below. All towing services have a base price (hook fee) starting at $85. To calculate the total cost of the tow take the number of loaded miles and multiply it by $5. Rates may vary slightly depending upon the condition of the vehicle, as well as if the keys for the vehicle will be present at pickup.